In December, we had our first Open House in nearly two years. It was so great to have been able to welcome our patients back into the clinic and celebrate the holiday season with them. Due to covid, we did have to do things a little differently than usual. We had our patients book appointments and come for a short time to have us clean and check their hearing aids to make sure they are hearing well for the holiday season. We even had our rep at Widex and one of their technicians come to help out with the cleaning. A huge thank you to Christian and Masahiro for coming out to our Open House. It was so great to get to work closely with them and see how things are done from their end. They taught us some cool tricks to help our patients in the clinic. This was even our first open house at our new location!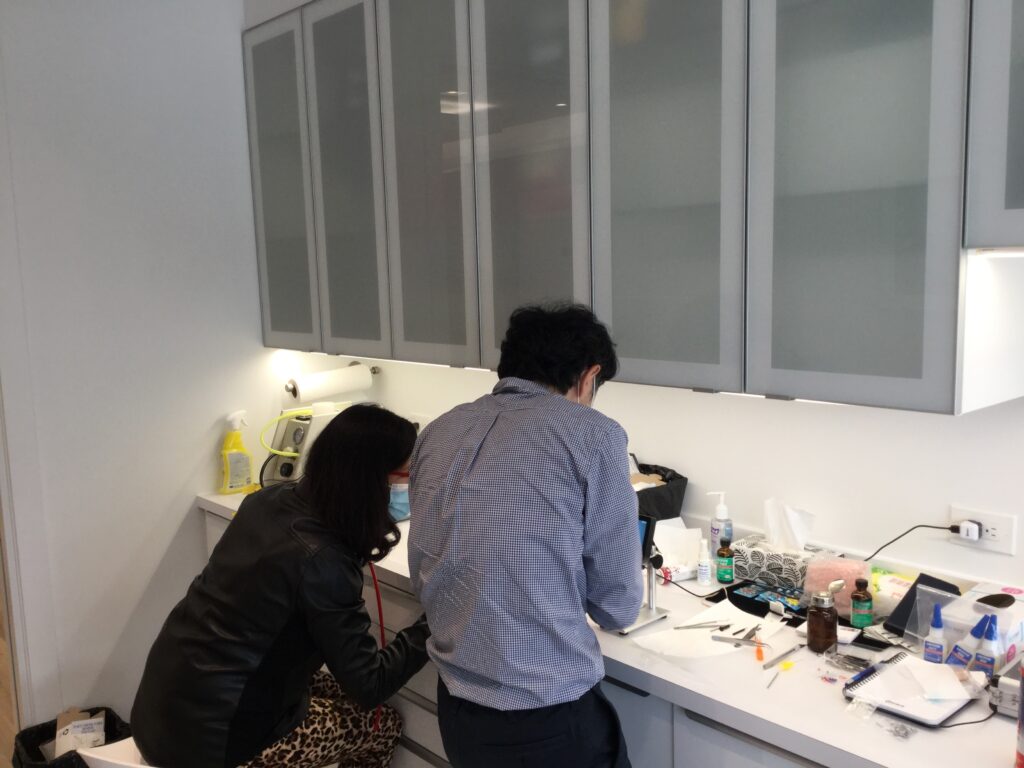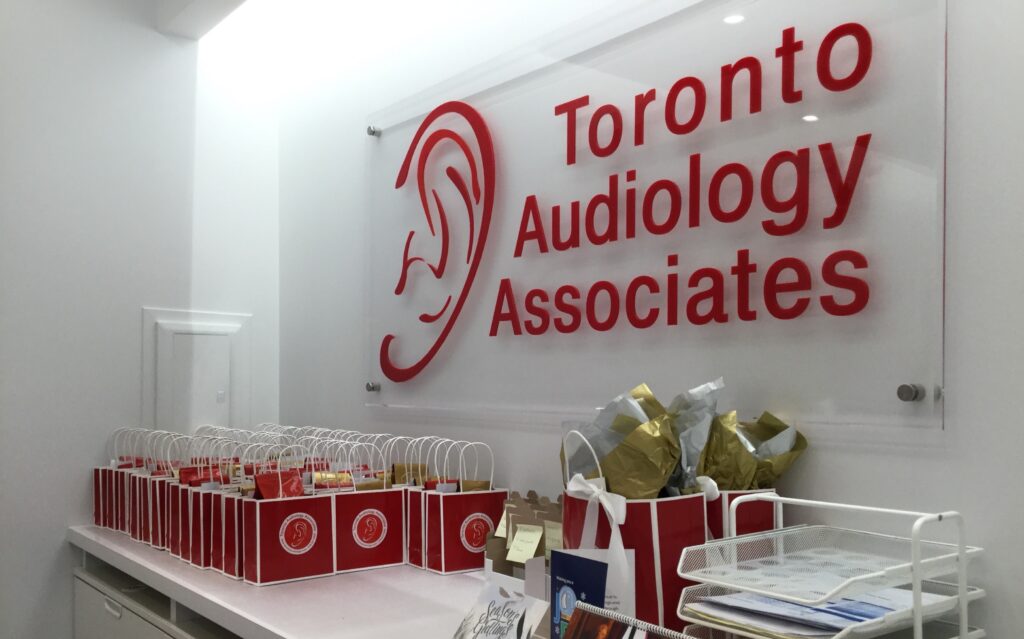 We had a contest to see if patients could guess how many hearing aid batteries are in the jar. Hint: It was way more than 200. Thankfully it only took two of us and about 15 minutes to count them all. Our lucky winner was so happy to win this beautiful gift basket filled with lots of goodies!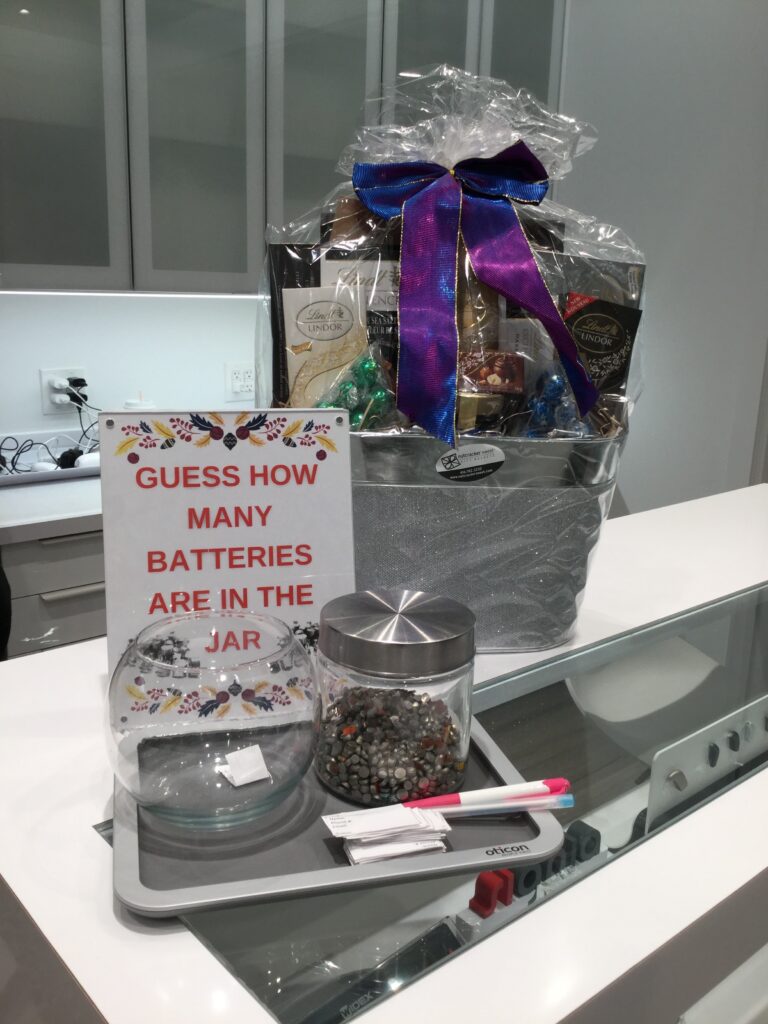 All in all, it was so nice to be able to see our patients and make sure they will be hearing well this holiday season!